Hi! Thanks for stopping by my vegan food blog, My Darling Vegan. I'm Sarah, a single mother of 2 adorable children, a 10-year (and counting) vegan, and 5th generation Oregonian.
I started this blog in 2012. After many years as a disgruntled food service employee, I was finally able to quit my job after I gave birth to a baby girl. In those early days of motherhood I found myself with loads of free time. Babies, it turns out, sleep. A lot. Full of energy and enthusiasm for this new chapter in life, I started using my free time to make up recipes, take photos, and put them up on the internet.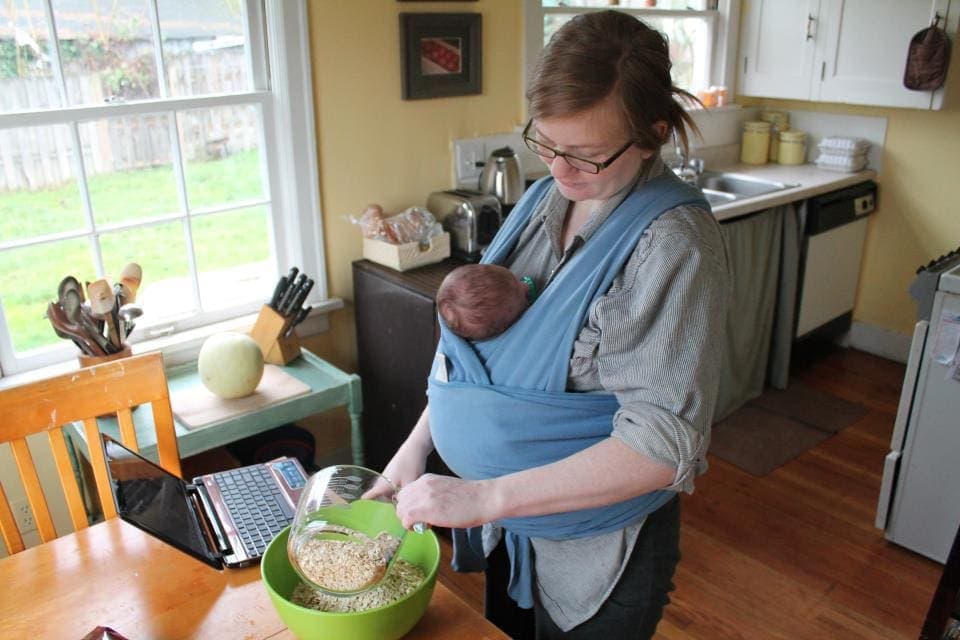 Pretty quickly I learned that other people were doing this, too. Lots of other people. They were called food bloggers.
You see, at the time I knew very little about the world on the internet (which was intentional) but that meant there was a huge learning curve when it came to blogging. But I stuck with it and taught myself a little coding and how to effectively use SEO and why I needed to get on social media and over time my little blog grew.
Shortly after weaning my 1st child, I gave birth to a second one. This time a boy. The 3 of us live in Portland, Oregon, playing, cooking and eating good food.
In the fall of 2006 I made the decision to go vegan. I did it for ethical reasons as I believe the suffering and killing of animals for our pleasure is wrong and completely avoidable. If you want more detail about why I made that decision you can read about it here and here.
I think it's important to understand that eating vegan is not about deprivation. In fact, transitioning to a vegan lifestyle might be the most freeing thing you'll ever do. My aim here with the blog is to provide a variety of delicious plant-based recipes that help people make that transition and to celebrate all the wonderful foods that become possible when you choose a life of compassion.
If you ever have any questions about the vegan life, contact me and sarah@mydarlingvegan.com and we'll talk.
If you are interested in working with me, you can find my services here.
Thanks again for stopping by!
Sarah